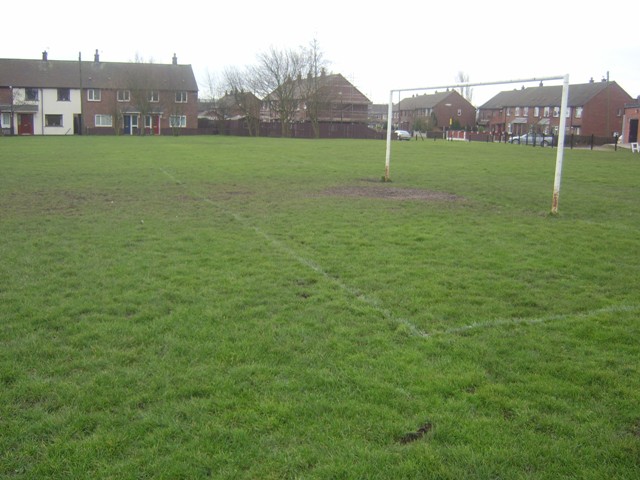 Football pitch
Appley Bridge FC
Opposite "Sam's Bar Country Inn ", Appley Lane South
Alan Newton - Tel: 01695 622014
Appley Bridge Football Club is a Charter Standard Club, and has six junior teams from U8 to U15, as well as an open age senior team and an over 35's team.
Shevington Gym
@ Shevington Youth Club
Contact Terry Bridge
07824165543
e-mail us . . .

Slimming World
Shevington Methodist Church
Tuesdays from 5.30 pm
Barbara 01695 731343

Weight Watchers
Shevington Vale School
Wednesday 6.30pm - 7.30pm

BLACK TIGER SHOTOKAN KARATE CLUB
4th Dan Black Belt Tuition
Telephone: 01257 427620
Email : info@blacktigershotokan.co.uk
WEB :www.blacktigershotokan.co.uk

Appley Bridge Village Hall
Appley Lane North,
Appley Bridge, WN6 9DX

SUNDAYS 11.00 am - 12.30 pm
THURSDAYS 6.30 pm - 7.30 pm

Shevington Sharks
(Shevington ARLFC)
Shevington High School
Tuesday and Thursday 7.00pm
Sec: - Derek Gibson 01257 252047
Chair: - Steve Dillon 07718 228 422
Website: - Shevington Sharks ARLFC website
Shevington Sharks
We currently have 2 Open Age teams that train at Shevington High School, Tues and Thurs 7.00pm to 8.00pm and 7 junior teams from Under 8's to Under 15's. The juniors train at St John Rigby College and Standish High School on Tues 6.00 to 7.00pm, St John Rigby College on Thurs 6.00 to 7.00pm and St John Rigby College on Sat 10.00 to 11.00am Open Age games are played at St John Rigby on Sat afternoons, and the juniors play at Shevington High School and St John Rigby College on Sunday mornings.
Shevington FC
Recreation Ground Shevington
Saturday pm
David Houghton 01257 253224
Shevington FC website

Gathurst Golf Club
2 Miles Lane, Shevington
Isobel Fyffe 01257 255235

Crown Green Bowling
Shevington Bowling Green (Whitehall)
Parish Clerk
01257 473022
Men's Bowling (Vale Bowling Club)
Methodist Church
Thursday 2.00pm
Grover 01257 253415

Badminton Club
Robin Park - Tuesday pm
Coppull Leisure Centre - Friday pm
01257 470201

Back to Community Page
---
Although we do our best to keep this information up to date, times, dates and locations etc can change at short notice, so we suggest you confirm the details with the group or organisation. Please e-mail us with any listings that you wish to see changed, added or removed.


©2003 Shevington Parish Council

Contact Us: Contact the website