Shevington Youth Club and Community Centre
At present the club opens for young people in years 4 - 7
from 5.30pm - 7.00pm on Tuesdays.

Download an application form . . . here. &nbsp See us on Facebook . . . here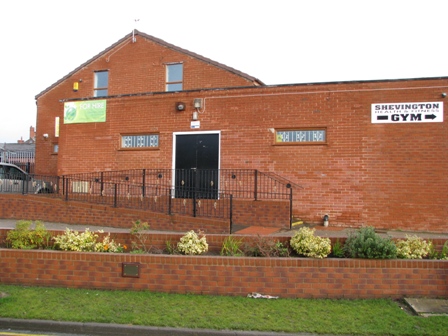 Shevington Youth Club
and Community Centre
Shevington Youth Club and Community Centre on Facebook


Hire this hall
The Youth Club has been on this site since 1967. Before that there was a Lads' Club next to
St Anne's Church. Read Maurice Allen's "Memoirs of a Founder Member". Maurice Hilton, past president of the club, was awarded an MBE in 2010 in recognition of his work for the young people of Shevington.
Contact John Whiteley (Secretary)
Shevington Youth Club & Community Centre
Highfield Avenue, Shevington, Wigan, WN6 8HB
Telephone 01257 423342
Email the secretary Email the bookings clerk
The club offers facilities for external groups as well as youth activities. Some the the last DoE candidates helped to decorate the club.